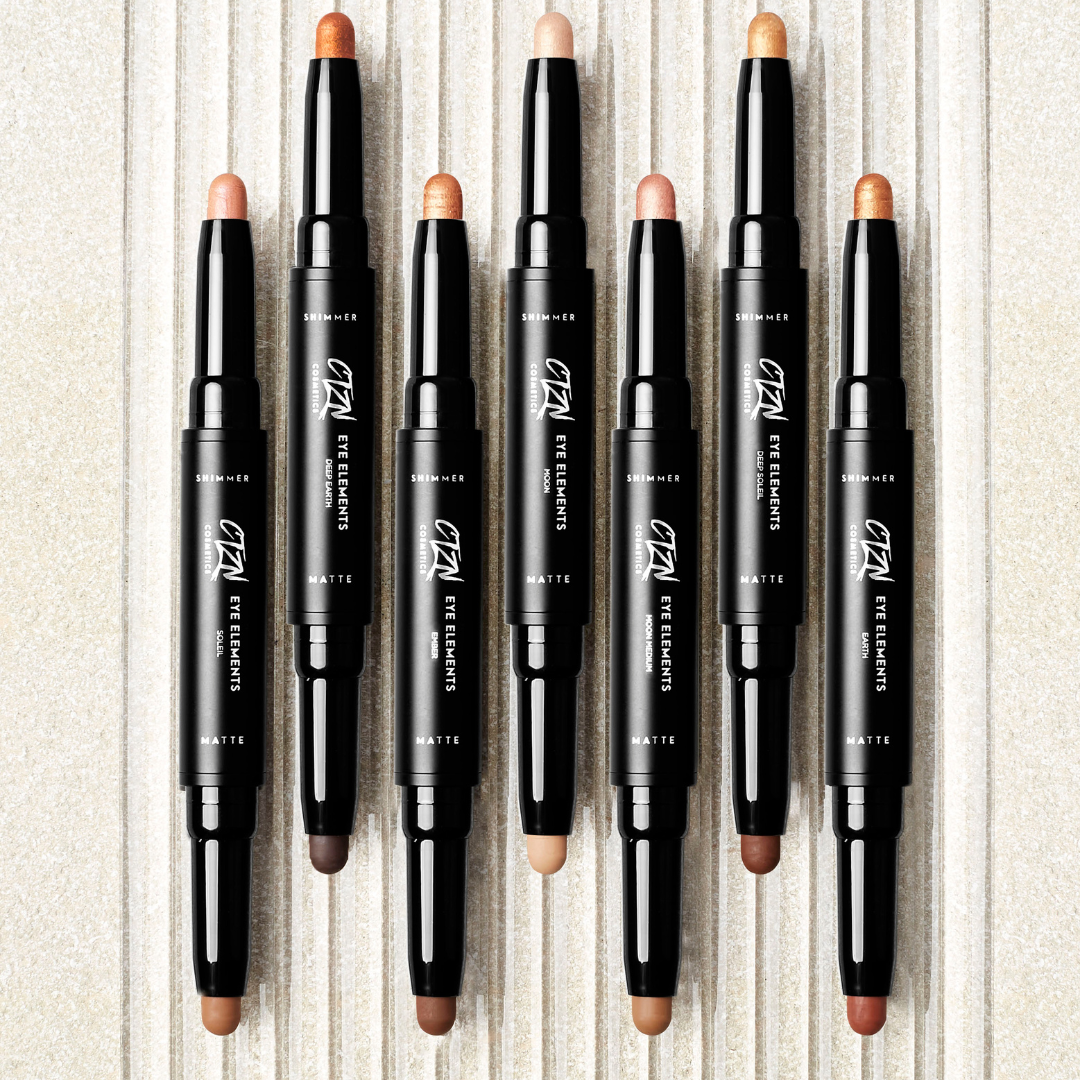 5 stars for Eye Elements: Glowing reviews of our latest drop
Scroll for what the beauty influencers are saying… 
Last month, we released our first-ever eye collection: Eye Elements. The dual-ended, matte and shimmer neutral eyeshadow sticks are long-lasting, sweat-proof and water-resistant, and come in a range of 7 shades to cater to all complexions. 
Beauty creators have been busy experimenting with their new Eye Elements shadow sticks, and sharing reviews on their socials. Here are some of our favorites so far:
@tenishaward1
"This eye makeup is so easy, you don't even need brushes." 
@ivistefanovaa
"So creamy and so blendable, you can even use your fingers to blend it…easiest eyeshadow look ever, this eyeshadow look took me less than a minute." 
@glamgirlchelsea
"You can do a full eye look with just one of these shadow sticks, but the more, the merrier! The formula is so creamy, yet very much buildable." 
@tinirenee
"Blends like a dream…easily my new favorite product for my eyes. And what's even better is the shade range, that will suit all skin tones and under tones."
@sarahsowse
"Depending on the look you're going for, you can use a natural color or you can do a full glam look by switching up the color for a deeper tone…They took eyeshadow sticks to a whole other level"
Learn all about Eye Elements here, and find your perfect shade match here. We love how creators are blending different shades together, so get your hands on multiple sticks for endless combinations, layers and looks!
More from ctzn world More from ctzn world More from ctzn world More from ctzn world More from ctzn world More from ctzn world More from ctzn world More from ctzn world More from ctzn world More from ctzn world More from ctzn world More from ctzn world More from ctzn world More from ctzn world More from ctzn world More from ctzn world More from ctzn world More from ctzn world More from ctzn world More from ctzn world More from ctzn world More from ctzn world More from ctzn world More from ctzn world More from ctzn world More from ctzn world More from ctzn world More from ctzn world More from ctzn world More from ctzn world More from ctzn world More from ctzn world More from ctzn world More from ctzn world More from ctzn world More from ctzn world More from ctzn world More from ctzn world More from ctzn world More from ctzn world More from ctzn world More from ctzn world More from ctzn world More from ctzn world More from ctzn world More from ctzn world More from ctzn world More from ctzn world More from ctzn world More from ctzn world More from ctzn world