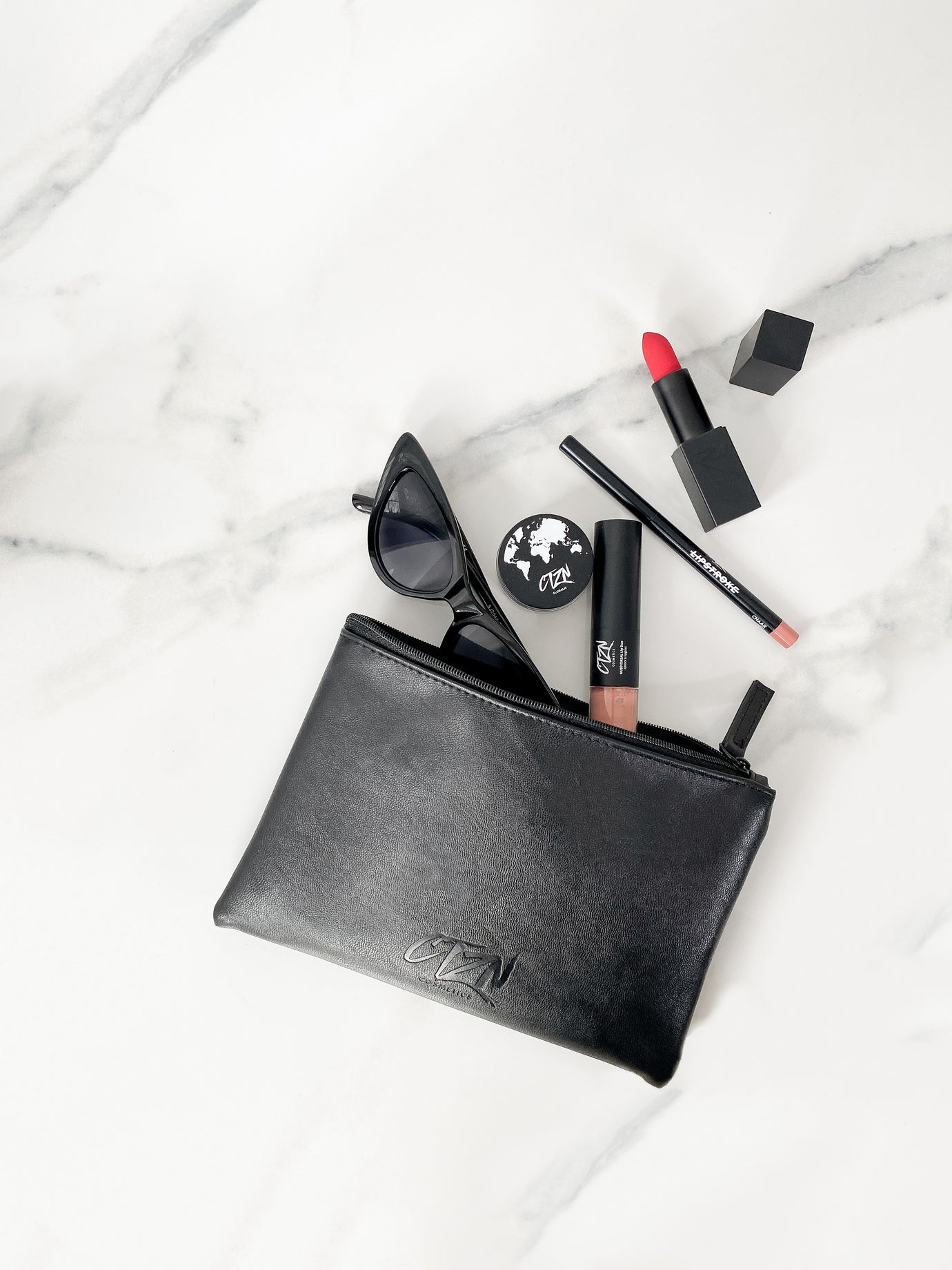 Easter Sale: Shop the CTZN Essentials / Breaking the ice with our beauty bestsellers
Know you'll need to take advantage of our Easter sale running April 7-9, but aren't sure what to start saving in your cart? We're here to help you out by hopping through CTZN's hottest essentials
As you take out all of your spring-season florals and pastels for Easter, you might be wondering how to complete your look with cosmetics. Our recommendation? Start by keeping it fresh and natural with CTZN's long lasting lipsticks in nude shades for every complexion.
When it comes to the Nudiversal Lip Duos, Our bestsellers are Lahore (a deep dusky pink) Dubrovnik (a mauvey pink) Fez (a deep blush pink) and London (a deep rose). Our double-barrelled Nudiversal Lip Duo features a creamy matte lipstick on one side, and lush lip gloss on the other side for a beautiful, high-shine finish.
These lipstick sets may be absolute lifesavers on their own, but your CTZN makeover doesn't end here – we're just getting started. Each of our lipstick shades has a recommended Lipstroke – a long-lasting liner to perfect your look. These should be applied to your lips first as a base, and then as a liner. 
See how our Chief Creative Officer Sir John recommends using Lipstroke here.
If Lahore or London is your nude shade of choice, pair it with Lipstroke in Chaar. If you have your pout set on Fez or Dubrovnik, then Lipstroke in Deux will complete your set. But bear in mind these are just a few of the best-selling shades from our spectacular spectrum of nude hues. Go through all of the swatches online and see which ones speak to you. While you're at it, don't miss our Code Red range with striking red lipsticks from crimson to mahogany, including our award-winning Laal.
See the Culture-torials on our blog to get further beauty inspo from our gorgeous global CTZNs, who experiment with our lip and liner shades for maximum-impact makeup looks.  
Lips may have been the focus when we first launched, but our story at CTZN is constantly evolving as we forge further into the market with our boundary-pushing inclusive products. One of our favourites to conceptualise and produce was CTZN Globalm – a lightweight, non-sticky balm with a dewy, luminous impact. There's also CTZN Gold – the eye shimmer in a universal gold shade that will instantly turn up the volume of your look.    
Watch Sir John's tutorial here for some insider hacks on achieving the perfect dose of iridescence with Globalm, and see this one for tips on using Gold (spoiler: it isn't only for your eyes).  
We have another upcoming product launch that we're immensely excited about… but until then, our lips are sealed! For now, make the most of our Easter sale and use the Promo Code EASTER20 to get 20% off everything (excluding sets, which are already discounted). Plus, if you spend $65, we'll throw in our vegan leather cosmetics bag for free.
Promotion lasts from April 7-9
More from ctzn world More from ctzn world More from ctzn world More from ctzn world More from ctzn world More from ctzn world More from ctzn world More from ctzn world More from ctzn world More from ctzn world More from ctzn world More from ctzn world More from ctzn world More from ctzn world More from ctzn world More from ctzn world More from ctzn world More from ctzn world More from ctzn world More from ctzn world More from ctzn world More from ctzn world More from ctzn world More from ctzn world More from ctzn world More from ctzn world More from ctzn world More from ctzn world More from ctzn world More from ctzn world More from ctzn world More from ctzn world More from ctzn world More from ctzn world More from ctzn world More from ctzn world More from ctzn world More from ctzn world More from ctzn world More from ctzn world More from ctzn world More from ctzn world More from ctzn world More from ctzn world More from ctzn world More from ctzn world More from ctzn world More from ctzn world More from ctzn world More from ctzn world More from ctzn world