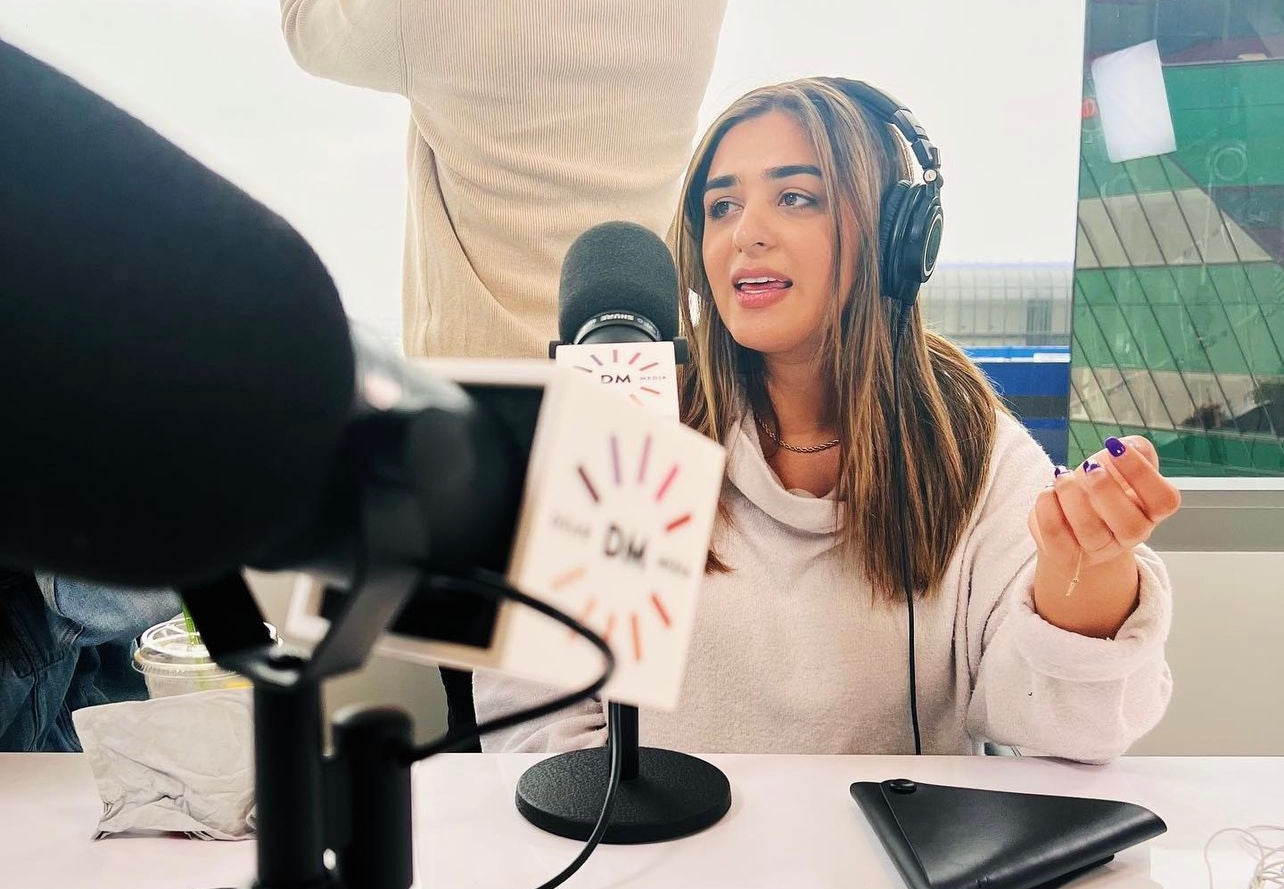 Is the Beauty Industry a Mean Girl?
CTZN co-founder Aleena Khan gets candid and vulnerable in this thought piece that has gone viral on social media!
You know that moment, where you're trying to make conversation with the cool girl at the party, then realize within seconds she has no interest in being your friend?
Well, that's kind of how it feels to step into a beauty store, as a person of color, except the 'cool girl' brands do not know you exist.
Let's start shopping! Ooo, there's that one-shade-fits-all nude lipstick that just went viral on TikTok. 
Oh wait, why does it look sheer on my lips? 
Why doesn't the lipstick look opaque and more pink like that model in the campaign? Maybe if I put foundation on my lips first and then apply 5 or 6 coats it'll show up the same way? 
I wish my lips were naturally pink like some of my friends, and not this purple brown. Maybe I should just look into getting that lip blush treatment that my Pakistani friend just got done. 
All good, I'll move on to the record breaking largest foundation range that everyone is dying over! 
Okay the beauty assistant said I'm shade 32, let's go! 
Oh. 
Was this even tested on a Brown girl? 
Why does this make me look ashy? 
There must be a shade for my undertones here. 
It says it's "the most inclusive foundation range in the…"
Let's just move on! 
There's still the cream blush that broke the internet; I can't wait to try a little bit on my nose too the way influencers have been doing this year. 
Oh it's not a range? 
It's just one shade? 
What about some of us who need a deeper rose tone to have that same blush effect? This pale pink won't suit me. 
Yes, I'm sure. 
Well, it's not like I want to just stop supporting the makeup industry. I want to feel myself when I step out the door. I want to express my personality through color, texture and experimentation. I want to try trending looks that get shared 1 million times across the globe. I want to but I sometimes can't. I can't because these products were not formulated with me in mind. I can't because someone decided my undertone wasn't worth investing in research for. 
Would I love to see a brand created for South Asians? I think you missed the point. I, along with my friends of color, am not asking to be further isolated or 'othered'.  I want mainstream beauty brands to make us feel equally included, no matter who we are, the way it should have been from day one.
And because I want this change so bad, I don't want to sit back and wait a minute longer. I'll just have to go create it myself.
More from ctzn world More from ctzn world More from ctzn world More from ctzn world More from ctzn world More from ctzn world More from ctzn world More from ctzn world More from ctzn world More from ctzn world More from ctzn world More from ctzn world More from ctzn world More from ctzn world More from ctzn world More from ctzn world More from ctzn world More from ctzn world More from ctzn world More from ctzn world More from ctzn world More from ctzn world More from ctzn world More from ctzn world More from ctzn world More from ctzn world More from ctzn world More from ctzn world More from ctzn world More from ctzn world More from ctzn world More from ctzn world More from ctzn world More from ctzn world More from ctzn world More from ctzn world More from ctzn world More from ctzn world More from ctzn world More from ctzn world More from ctzn world More from ctzn world More from ctzn world More from ctzn world More from ctzn world More from ctzn world More from ctzn world More from ctzn world More from ctzn world More from ctzn world More from ctzn world