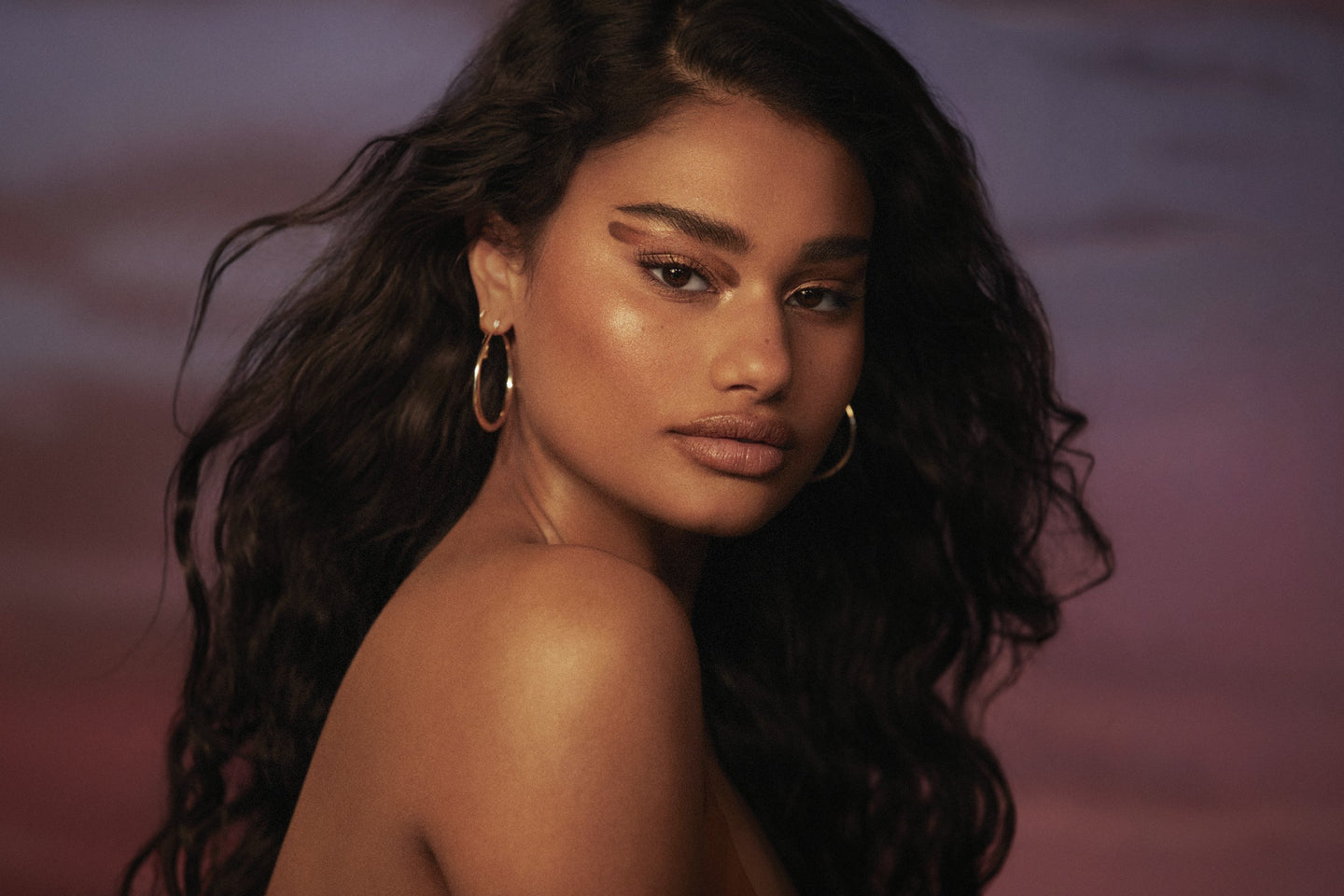 Introducing our newest launch, Eye Elements!
Learn all about the newest 'one-swipe wonder' from CTZN Cosmetics 
We're beyond excited to release our latest collection: Eye Elements!
Over one year in the making, Eye Elements is CTZN's first product drop completely ideated from scratch with our Chief Creative Officer, celebrity makeup artist Sir John.
Inspired by the elements of the Earth, these dual-ended eyeshadow sticks feature rich matte shades on one side and striking shimmer shades on the other. Launching in 7 inclusive shades ranging from MOON to DEEP EARTH, Eye Elements caters to all CTZNs of the world.
They say that eyes are the windows to the soul — they're the most honest part of us and they help us connect with one another. For our first-ever eye product, we wanted to celebrate this heartfelt authenticity.
We always planned on entering the eye makeup category, but wanted to make sure we remained creative and true to our values. If we were going to make eyeshadow, it couldn't be just another basic palette – it had to be innovative, versatile, multifunctional, great for on-the-go lifestyles and of course, inclusive of the skin tones and undertones that are so often left out of the mainstream beauty narrative. Every complexion is different — eyelids included— and  Eye Elements was formulated to complement the natural pigments around your eyes. 
At CTZN we love to give you the staples you need for timeless looks, so that your makeup kit is stocked with essentials that were tailored for you. We mastered the perfect nude lip for all skin tones in our Nudiversal Lip Duos, and then brought you a spectrum of universally-flattering reds in our Code Red collection. It was clear to us that the next chapter of the CTZN story needed to produce a tool for everyday neutral eye makeup, crafted for every complexion.
The ultimate "one-swipe wonder" for your eyes, Eye Elements can be used for a daily neutral look, or for a more dramatic smoky eye with a touch of shine. Use just one side, or both matte and shimmer sides to take your eye makeup look from day to night, and collect multiple sticks to experiment with different pigments and effects. 
Conveniently packaged for our CTZNs on-the-go, Eye Elements is 100% vegan, cruelty-free, smudge-proof and humidity-proof, for a flawless finish that lasts all day.
Find your perfect shade now, and step into your natural element.
More from ctzn world More from ctzn world More from ctzn world More from ctzn world More from ctzn world More from ctzn world More from ctzn world More from ctzn world More from ctzn world More from ctzn world More from ctzn world More from ctzn world More from ctzn world More from ctzn world More from ctzn world More from ctzn world More from ctzn world More from ctzn world More from ctzn world More from ctzn world More from ctzn world More from ctzn world More from ctzn world More from ctzn world More from ctzn world More from ctzn world More from ctzn world More from ctzn world More from ctzn world More from ctzn world More from ctzn world More from ctzn world More from ctzn world More from ctzn world More from ctzn world More from ctzn world More from ctzn world More from ctzn world More from ctzn world More from ctzn world More from ctzn world More from ctzn world More from ctzn world More from ctzn world More from ctzn world More from ctzn world More from ctzn world More from ctzn world More from ctzn world More from ctzn world More from ctzn world